New date to be announced soon
Test the incredible Bayck on one of our testdays, whilst cycling a fun route. Your e-bike will be easily controlled by your phone, making it an interactive electric bike! On the testday you will be able to cycle a nice route and enjoy a tasty treat in between. When you return, we will explain you all the details of the Bayck and give you the option to configurate your bike yourself!
We have created a nice route for you to try out the bike, through the city and the polders. You get the opportunity to try out the bike in different circumstances. It's also a nice way to discover leiden.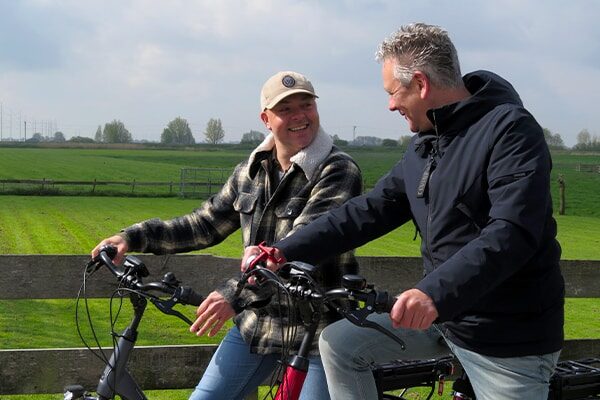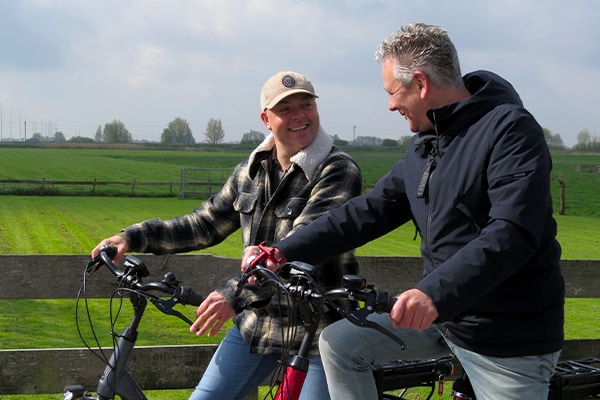 The cycling tour includes a stop to enjoy a piece of cake and a smoothie. Made possible with Leidse Lente. Take a moment to enjoy the scenery, the sun (hopefully) and of course discuss the Bayck!
Our mission is to make sure people can drive easily, affordable and carefree. We accomplish this in three ways:
Second hand lease bikes. We recycle bikes that would otherwise be trown away and refurbish them as a lease bike. For a fixed fee you can drive around, service and maintenance included.
Bike rental. A nice day on the road without a care in the world. A good bike, nice route and easily booked. From city bike to E-bikes, everyone can enjoy a nice ride on our bikes.
E-bikes, we offer the ease of an electric bike without the risks and hassles. We select a bike whith which you can enjoy carefree cycling. You can adjust it to your liking and be on your way!
Let's turn this question around. Why do so many shops offer so many E-bikes? If you want to go from A to B but in a faster way, there's no need to choose between 30+ bikes. We have selected a bike for you whith which we are comfortable to let you use it.
Thank you for asking, we have dedicated a full page to that. See Service E-bike for more information.
Insurance seems complex, that's why we try to make it easy. See Insurance E-bike for more information about our bicycle insurance.