How does the delivery system of EasyFiets work? What is the general delivery time of the bicycle?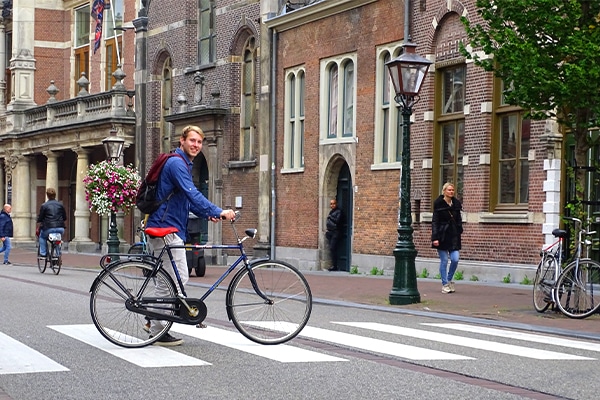 Next up, we will order your bicycle at the supplier. Depending on the preferred colour of you bicycle, this takes approximately 2 to 6 weeks. After your order, we will contact you to give you an indication of the delivery time of your bike.
When the bicycle is on its way to EasyFiets, we will give you a ring to make an appointment. You can pick-up the bike after we've fixed it up for cycling. But if you want to stay at home, we simply come and bring the bike to you.
In all cases, we ensure that your bike is completely in line with your wishes and explain precisely how everything works.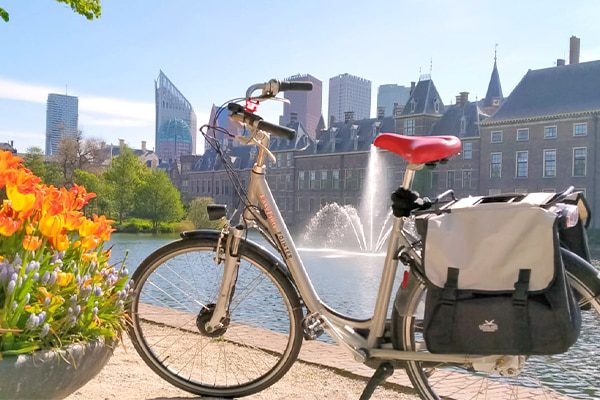 Can't wait for your E-bike? Or simply need a bike ASAP? We've got the solution. You can pick up an EasyFiets Recycled. This is a recycled citybike that you can lease for €12 (standard) or €17,50 (premium) a month. We also have the EasyFiets Recycled Electric, a second-handed electric bike that you can lease for €100 a month.
Simply put, when you become a customer at EasyFiets, you can cycle ASAP!
The delivery costs differ per location. The cheepest is in Leiden, where we are located. We deliver mostly in Zuid-Holland and Noord-Holland.
We make a personal appointment to deliver the bike. No track and trace, but a call and a date. If you are not home for some unexpected reason, just call us and we will reschedule your appointment.