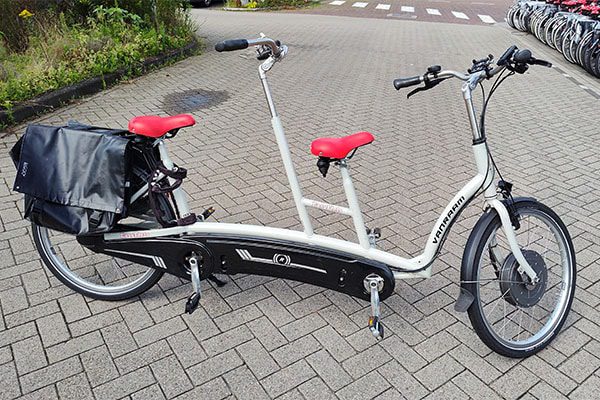 What is an electric tandem?

At bike rental EasyFiets, we also have one electric tandem. An electric tandem is an electric bike with two seats. The person in front steers and the person in the back cycles along. Perfect for cycling a longer route, even with a headwind. The motor supports you while cycling so you never have to work too hard! Rent the electric tandem quickly, because gone = gone!
What does renting an electric tandem cost?
What does renting an electric tandem cost per day? At bike rental EasyFiets we have the following prices: