Lease a bike
€10 a month
Free repairs
30 minute service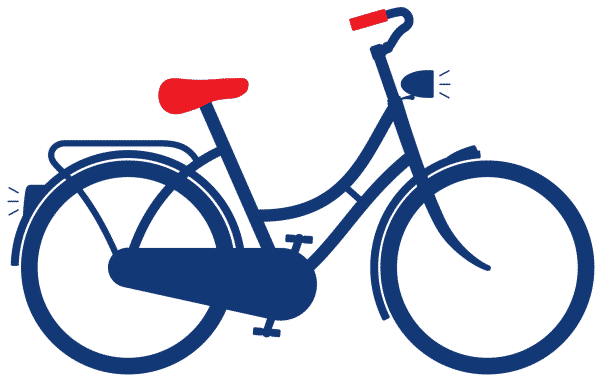 Looking for a bike for a short or long period?. At EasyFiets we can provide you with just the thing you need: a nice bike without the costly repairs. Small or big, back pedal or handbrakes. We will help you find the suitable bike for you.
Problems with your bike? Come to our shop and we fix it. For free. Within 30 minutes, 7 days a week. If our red seats don't make us stand out, our service will!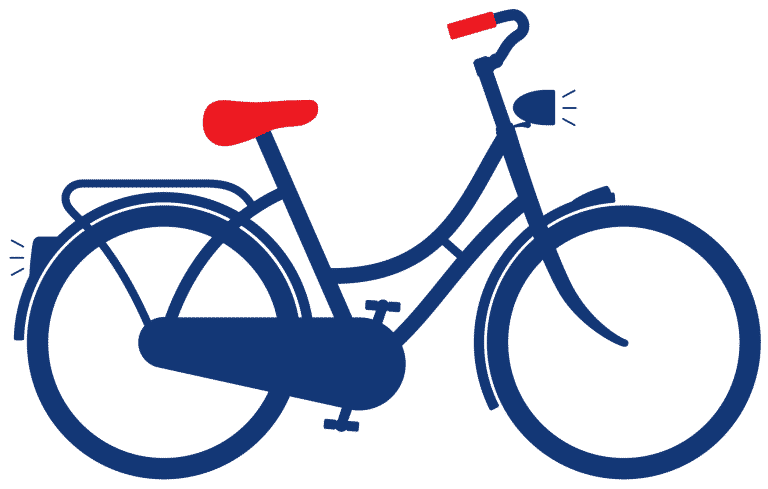 Back pedal brake
1 gear
Red grips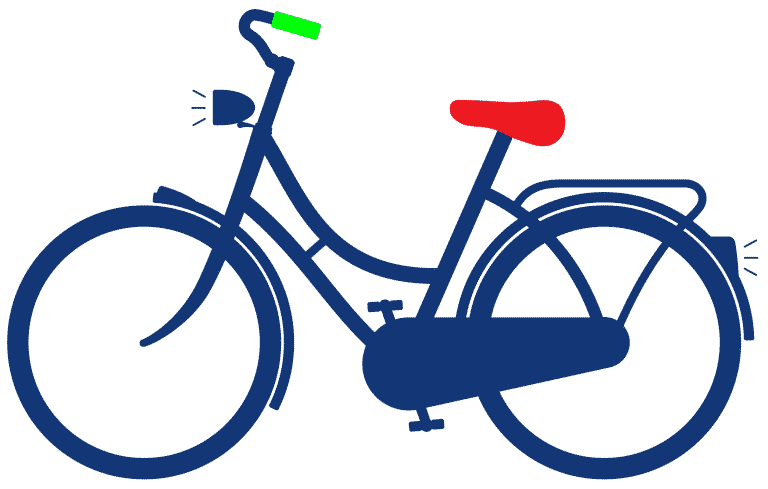 Handbrakes
3+ gears
Green grips
1. Choose a bike
We will help you find the right one
Dutch back pedal brakes or handbrakes. Big or small bikes, we have it all.
3. Drive away care-free
On your own EasyFiets
€10/€15 will be withdrawn from your bank account each month (IBAN required)
4. Drop by
When your bike is broken
Your bike will be fixed within 30 minutes or you can exchange it with another bike. Totally free.
Don't have an IBAN? You can also pay the whole lease period up front with Mastercard or VISA.
FAQ
What happens when my bike breaks down?
In that case you can come by and we will fix your bike on the spot within 30 minutes. Otherwise we will change your bike with another one that has your preference.
What happens when my bike gets stolen?
In that case you can visit us and hand in your keys. We will hold your old deposit as compensation and when you pay a new deposit you can choose another bike of your preference.
How does the payment work?
You can either do a monthly payment (IBAN required) or pay the whole lease up front using Mastercard or VISA. When you pick up your bike you can pay using cash, pin or Mastercard/VISA.
How can I cancel my subscription?
It's easy: you hand in your bike and you'll reveive your deposit back
What kind of bike can I expect?
At EasyFiets we use second-hand bikes. These bikes are provided with a strong lock, lights & bright red seats and handlebars. This is why we have a lot of different bikes to choose from with pedal brakes, handbrakes, gears, big or small, etc.