High-quality recycled bicycles
All our bikes are second-hand and skillfully refurbished by our team of mechanics. We have bikes with a coaster brake, our Standard bikes. The bikes with handbrakes and gears are the Premium bikes.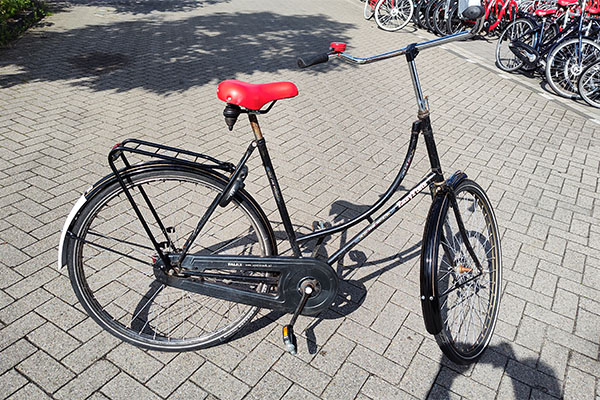 A selection of our bikes. Every bike is different!
Coaster brake
Single gear
Indestructible
You can lease a bike as short as three months!
Hand brakes
3+ gears
Comfortable cycling
You can lease a bike as short as three months!
Service of your bike
If you have an EasyFiets bike, you do not need to worry about maintaining your bike. Flat tire, broken lighting or a bump in your wheel: drop by and we'll fix it for you! Have no time? No worries, you'll get a temporary bike whilst we repair yours.
We will care for the maintenance of your bike, so you can do what you do best: cycling (carefree).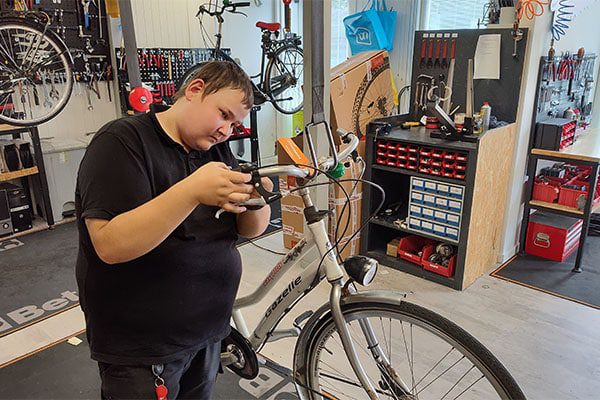 Accessories on bicycle
Completely adjusted to your wishes. Easily add accessories to your bicycle. Both available for rent as purchase.
Just come over. We will fix your bike within 30 minutes or you get a another one from us.
Visit us within 48 hours to declare the theft of the bike to the police. Afterwards your pay a new deposit and you can take another bike with you.
You can trade in your old bicycle for a free month of leasing. It's also possible to lease it back. We fix up your bike and give it a beautiful red seat. Your bike does have to be approved by our mechanics. Not every bikes has it in it to become a true EasyFiets.
We have a wide range of bikes to choose from. Typical Dutch granny bikes, men's bikes with or without gears.
Yes, all of our bikes are equipped with an Axa ringlock. You can also rent or buy a chain lock so you can lock it to something.
Yes, all bikes are equipped with a front- and backlight. If these break down or if the batteries die out, just stop by and we fix it for free. Don't drive around without light, it's dangerous and you can get a pretty big fine.