● Maintenance existing fleet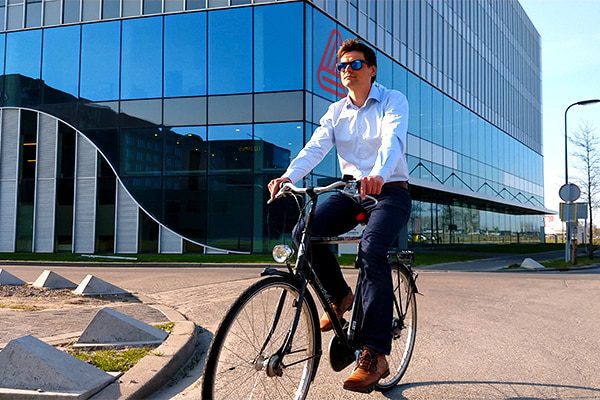 Most people live within a 20 km range from their job. This is a perfect distance to take your bike. As employer, you can help encouraging this. Look at the bikeplan together with your staff. This has many advantages. No longer dependent on public transport. A little exercise every morning. And last, but not least, great for the environment. Together, we will look at the possibilities and come to a good deal.
Do your employees occasionally have to go into town to run some errands? Does your organisation have multiple locations where your employees have to move between? Having business bikes is the solution. You can choose for an EasyFiets Recycled or an EasyFiets Electric. Besides that, it is possible to have your bicycles sprayed in the organisation's colours. For more information, see down below.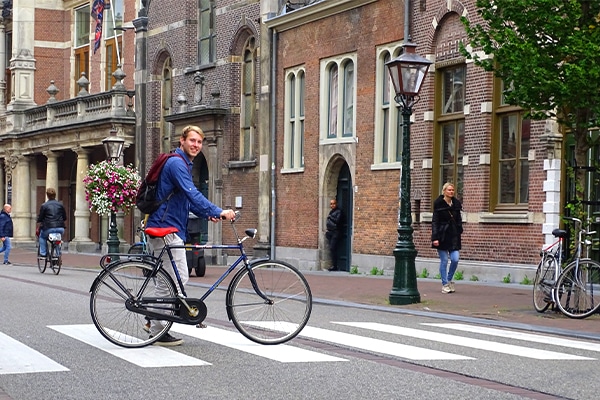 Maintenance business bicycles
Do you already have business bicyles? Perfect! It is very important to make sure these bicycles are maintained regularly. We can come and check out the bicycles you use and make you an appropriate offer. Afterwards, we will visit the company twice a year to carry out an extensive maintenance service. This way your bicycles stay functional and safe!
Want to know more?
Contact us via the contactform. Or simply give us a call on 071-7502450 or e-mail us at info@easyfiets.nl. Together, we will come to a good solution.
Wil je gebruik maken van een EasyFiets Recycled dan zijn deze meestal de volgende dag leverbaar. Afhankelijk van de ordergrootte natuurlijk.
Voor op maat gemaakte bedrijfsfietsen ligt dit aan de grootte en complexiteit van de order. Meestal worden deze fietsen binnen één of twee maanden geleverd. Als er in de tussentijd fietsen nodig zijn kunnen we altijd even kijken of we iets kunnen regelen.
Als wij fietsen leveren doen we ook het onderhoud. Zo kunnen we garanderen dat de fietsen maximaal inzetbaar blijven en zo lang mogelijk meegaan.
Staan er al bedrijfsfietsen of dienstfietsen? Dan kunnen wij er voor zorgen dat deze altijd goed inzetbaar blijven. We komen graag langs en stellen een vrijblijvende offerte op voor het onderhoud van de fietsen.