With our sustainable, flexible, and accessible mobility solutions, we aim to encourage people in the city to take the bicycle more often and with more joy.
Sustainable Bike Recycling
At EasyFiets, sustainability is a top priority, and we are determined to create a greener future through bike recycling. Our unique concept focuses on the long-term recycling of bikes, giving used bicycles a new life through careful revisions and repairs. By transforming discarded bikes into fully functional, high-quality bicycles, we reduce waste and promote a more sustainable society.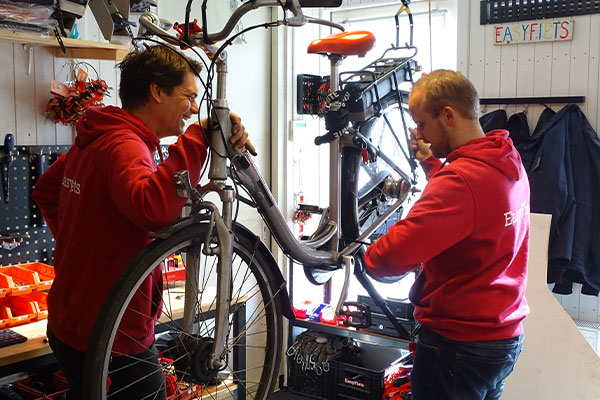 A Learning Work Environment
At EasyFiets, we are not only concerned about bikes but also about providing opportunities for new talent. We are a learning-work company where novice mechanics get the chance to develop themselves in a stimulating environment. With guidance from experienced professionals, they gain valuable hands-on experience and become skilled bike makers. Our focus is not only on the bikes we recycle but also on the growth and development of the people behind the scenes.
Customer Satisfaction and Job Satisfaction
At EasyFiets, we strive to not only make our customers happy but also our employees. Our motivated mechanics go to work every day with joy, knowing that they contribute to a sustainable initiative and provide valuable bikes to satisfied customers. The sense of fulfillment that comes from transforming old bikes into beautiful bicycles and seeing happy customers enjoying their bike rides motivates us to go further.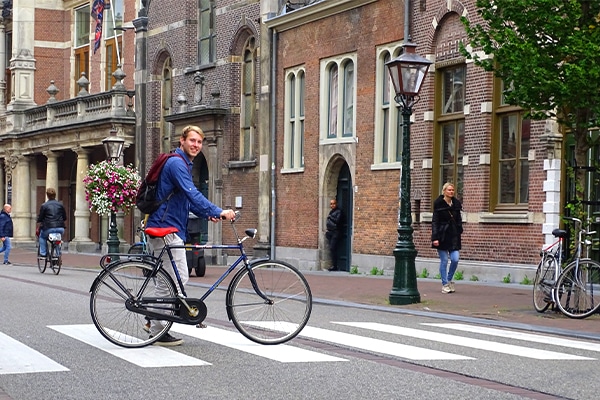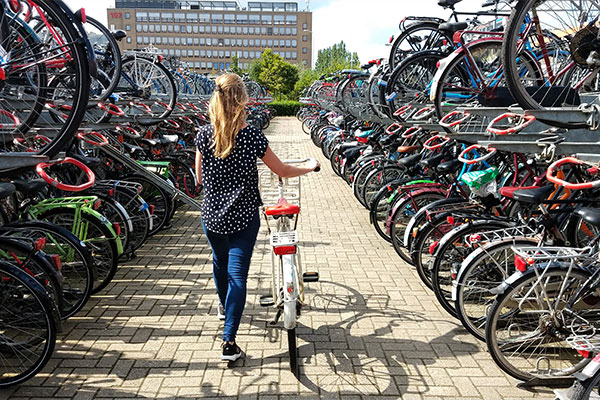 A Positive Impact on Leiden
As EasyFiets, we take pride in having a positive impact on the city of Leiden. By recycling bicycles, we contribute to a cleaner and greener environment. Furthermore, we provide employment to local mechanics, stimulate the economy, and strengthen the community. Our focus on sustainability and promoting a learning-work environment makes EasyFiets a local beacon of change and positive impact in Leiden.